This Small Black Business Is Taking Black Skin Care Back To It's Roots
Temple Zen has a quiet relaxing skin care routine
With skin care these days becoming more and more complex with new products and tools you must add to your skin care routine, sometimes we tend to forget that less is more.
Temple Zen is a black owned business that caters to organic skin care with focus on POC. Yes, anyone can use these products especially ethnic skinned people. What makes this line so special is that the creator and CEO of Temple Zen, Jashiro Dean, hand makes all his products. He knows what goes in and out of each bottle. Bet most companies can't say that!
What I respect most about Temple Zen is the amazing customer service. In a matter of minutes after DMing Temple Zen I was able to explain my skin type and problems and receive specific feedback on what products would work best with my skin. Shortly after, products were delivered to my doorstep.
In collaboration with Temple Zen I am doing a 30-day Temple Zen challenge. I will be using specific products from Temple Zen that will target my problem areas. Every week I will take a photo to track my skins' progress. At the end of the 30 days I will post a before and after picture showing the results of my skin using Temple Zen.
To better understand the product choice here are my skin issues:
Excessive oil production/Oily skin (all over not just T-zone)

Large Pores

Dark Scars from bumps

Texture

Ingrown hairs
Now that you know my skin problems, here are the products hand picked by Jashiro that will improve my skin:
FACIAL CLEANSER + TONER

FACIAL REJUVENATION SERUM

SANDALWOOD ALMOND ROSE FACIAL SCRUB

PAPAYA LEAF CLAY MASK

BLEMISH REMOVER FACIAL OIL

NIGHT OIL
I am using every single product and have a regimen recommended by Jashiro and with a few modifications I love my skin care routine.
I have been using these products now everyday for about 6 days. I have seen a difference in my skin already.
I use my kojic acid soap to cleanse my face then follow up with Temple Zen's Acne Prevention Facial Cleanser & Toner. I use it as a toner. I use one cotton ball for each area. i use 4 cotton balls in total for my forehead, left cheek, right cheek and chin to my neck.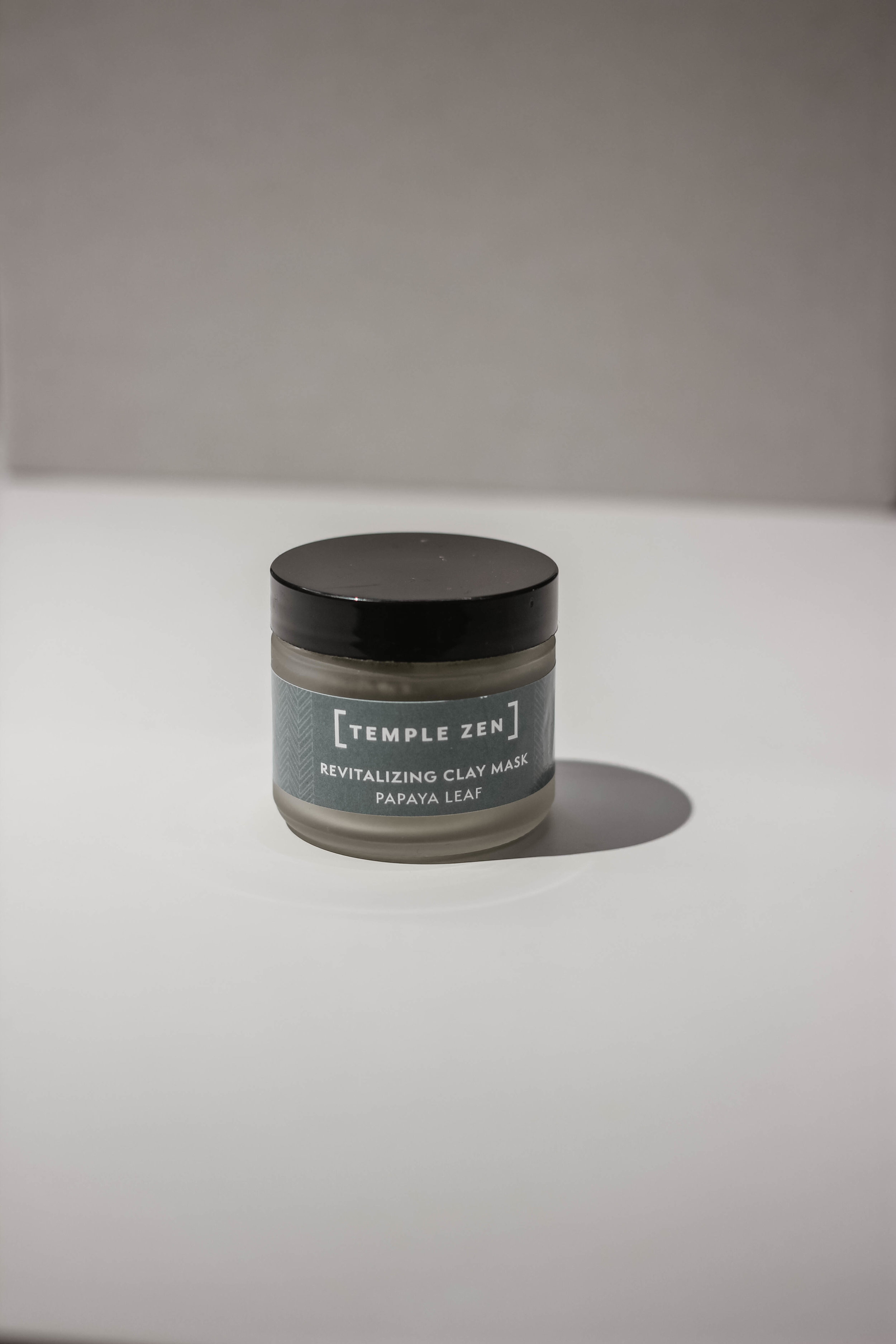 Once or Twice a week I will do a mask after i cleanse. I will mix the powder contents with water or ACV and apply the creamy mixture using my mask applicator. I like it on for about 15-20 minutes. Then I rinse it off.
Once a week I will exfoliate with the facial scrub after cleansing. It's a bit intense but it does do a great job of exfoliating. I don't use the scrub the same day I do the mask.
I then follow up with the Hydration Mist. I spray about 4-5 sprays all over my face and neck for ultimate hydration. I feel it every time. It also smells good!
After using my hydrating mist I moisturize my facial a little more with the Fade Oil. I dermaroll my face before applying the oil. I don't dermaroll everyday. I do it about 3 times a week. But I apply the fading oil everyday.
I always apply my night oil after applying my fading serum. It's gentle enough to use every night.
What products are you interested in trying? How important is it to you to support small black businesses? Comment below!